Location
Fletcher Hotel-Restaurant Wolfheze
Wolfhezerweg 17
6874 AA Wolfheze
Contact information
Tel: +31 (0)26 - 333 78 52
Email: info@hotelwolfheze.nl
Public transport
Do you want to travel to our hotel by public transport?
Hotel location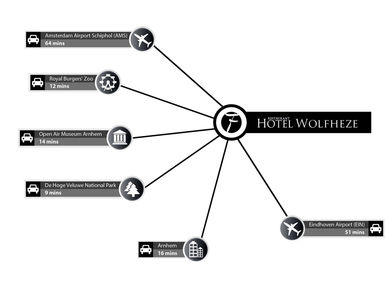 Parking
Ample parking is available in the grounds of the hotel which you can use free of charge.
2 Fletcher hotels are located in Wolfheze. The right address of our hotel is Wolfhezerweg 17, 6874 AA Wolfheze.